"It's dj vu all over again" … God orders Mormon therapist to copulate with patient
The Salt Lake Tribune reports:
A woman has sued LDS Family Services for not taking action against a therapist she said convinced her that having sex with him would help her overcome a history of sexual abuse and the demons inside her.
Holbrook told [Jacobsen] that he had prayed in the van of his garage whether or not it was appropriate to have sex with her, according to the suit. Holbrook told Plaintiff that he received an answer from God that they should have a sexual relationship. He further explained that being intimate would help her with her emotional problems.

The two began the sexual relationship in March 2004, the lawsuit states. The first sexual encounter took place in Holbrooks house and they later had sex in motels in Logan, Salt Lake City and Clearfield, at an Ogden campground and at Holbrooks mothers house, the lawsuit states.
dj vu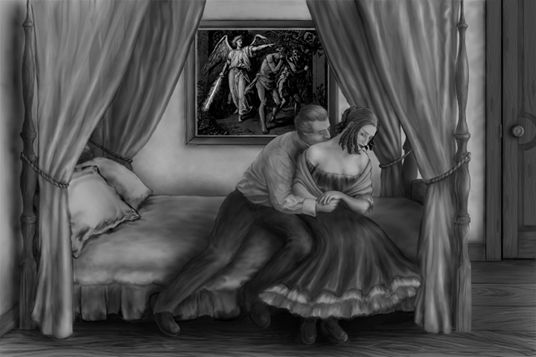 | | | |
| --- | --- | --- |
| | "… the Prophet Joseph unbosomed his heart, and described the trying mental ordeal he experienced in overcoming the repugnance of his feelings, the natural result of the force of education and social custom, relative to the introduction of plural marriage. He knew the voice of God he knew the commandment of the Almighty to him was to go forward to set the example, and establish Celestial plural marriage. He knew that he had not only his own prejudices and prepossessions to combat and to overcome, but those of the whole Christian world stared him in the face; but God, who is above all, had given the commandment, and He must be obeyed. Yet the Prophet hesitated and deferred from time to time, until an angel of God stood by him with a drawn sword, and told him that, unless he moved forward and established plural marriage, his Priesthood would be taken from him and he should be destroyed! This testimony he not only bore to my brother, but also to others a testimony that cannot be gainsayed." | |
P.S.: "Joseph claimed an angel had to threaten him with his life before he would practice polygamy, but the fact that he professed love for Fanny shows that he did not need that much persuasion."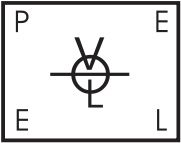 One of Mormonism's founding whoppers strikes again.
Mormon leader Boyd K. Packer has famously said, "Some things that are true are not very useful." I think this latest criminal abuse of authority demonstrates that some things that are false are downright pernicious:
"You never understood that touching …
… can be a part of the treatment."
We've gotten confirmed that there is a secret group, a conspiracy … in a particularly sensitive part of the official administration.
And is it just me or isn't Noomi Rapace the millennials' answer to Franka Potente?